Carpet Cleaning Done Right
Beyer Carpet Cleaning San Antonio believes that all our customers deserve the best in carpet cleaning, a pristine cleaning.  Beyer Carpet Cleaning provides the best in carpet cleaning, tile and grout cleaning, upholstery cleaning, and much much more.
We all know that carpet cleaning is essential to your health and the health of your carpet.  By extracting all the allergens, dust, germs, bacteria, and stains that are living in your carpet Beyer Carpet Cleaning gives you a clean, sanitized, great looking carpet.  However, what about your upholstery?  Is your upholstery clean?  It's probably not as clean as you think.  Just as your carpet becomes dirty so does your upholstery.  Like your carpet sometimes you may not see it because stains aren't the only thing that makes your carpet or upholstery dirty it's all the unseen things living in your upholstery and carpet.  From soiling, to allergens, to dirt, to dust mites all this is living in your upholstery.  Upholstery cleaning San Antonio is some serious stuff.  No one wants to sit on a dirty sofa or chair.  No one wants dirty furniture so why not clean it!  San Antonio upholstery cleaning is inexpensive when you use Beyer Carpet Cleaning.  In our upholstery cleaning San Antonio it not only includes a steam clean and vacuum but it always includes a pretreatment and deodorizer.  Your upholstery, probably more than anything else in your home, is constantly being used and will get dirty so deserves the best clean.  Once your pristine upholstery cleaning is complete have it sealed to preserve the cleaning
Once your carpet and upholstery cleaning is taken care of Beyer Carpet Cleaning can offer you tile and grout cleaning San Antonio.  You don't have to live with ugly dirty grout.  Beyer Carpet Cleaning can perform a complete tile and grout restoration which will return your tile and grout to or close to it's original state.  If your grout was once white or beige and is now black Beyer Carpet Cleaning can get it back to its original color.  Our tile and grout cleaning include an alkaline cleaner, a good scrub, and a steam clean to extract the alkaline cleaner and everything the scrub brings up to the surface.
See San Antonio carpet cleaning isn't just for show or for your carpets to only appear clean but it's the only way to truly have clean carpets.  Beyer Carpet Cleaning only offers pristine carpet cleaning, tile and grout cleaning, and upholstery cleaning San Antonio.  We deliver the best prices for the best clean so call Beyer Carpet Cleaning today!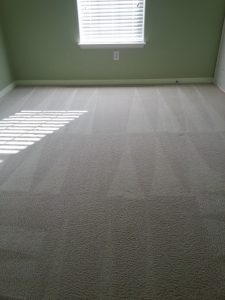 https://www.beyercarpetcleaning.com/